Services at Check-It Technologies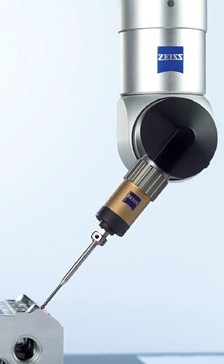 We strive to provide the very best service to each and every one of our customers. Our service portfolio includes the following:
2 machine tables with a window max of 84 x 47.5 x 27.5 inches (approx 2133 x 1206 x 698 mm)
Weight capacity of 2500 lbs (approx 1134 kg)
3rd Party Certifications on fixtures as well as fixture preliminaries
A variety of Gauge RR and Gauge R's
Reverse engineering
Part Layouts, plastic or metal. Capable of performing with fixture or free state inspections.
Part capabilities, PPAP submissions, with a variety of report formats to meet your customer's demands
Mold inspections to steel data and or part data
Capable of performing all inspections to specified nominals, random checks to cad, or print dimensions
Why Choose Check-It Technologies?
30 years combined experience in the automotive and measurement fields
Quick responsive quotes available upon request
Quick turn around on emergency jobs can be provided
Competitive shop rates
Local pickup and delivery is available